Press
米澤講師が共著者となった論文が、Clinical & Experimental Allergy誌の"Top cited Articles 2021-2022″に選ばれました
米澤講師が共著者となった論文が、Clinical & Experimental Allergy誌の"Top cited Articles 2021-2022″に選ばれました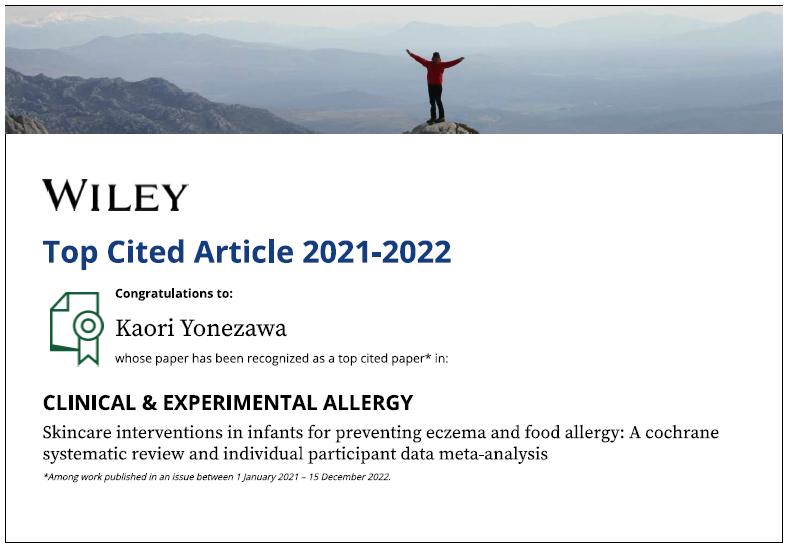 受賞した論文はこちら
Kelleher, M. M., Cro, S., Van Vogt, E., Cornelius, V., Lodrup Carlsen, K. C., Ove Skjerven, H., Rehbinder, E. M., Lowe, A., Dissanayake, E., Shimojo, N., Yonezawa, K., Ohya, Y., Yamamoto-Hanada, K., Morita, K., Cork, M., Cooke, A., Simpson, E. L., McClanahan, D., Weidinger, S., Schmitt, J., … Boyle, R. J. (2021).
Skincare interventions in infants for preventing eczema and food allergy: A cochrane systematic review and individual participant data meta-analysis. 
Clinical and experimental allergy : journal of the British Society for Allergy and Clinical Immunology, 51(3), 402–418.
https://doi.org/10.1111/cea.13847